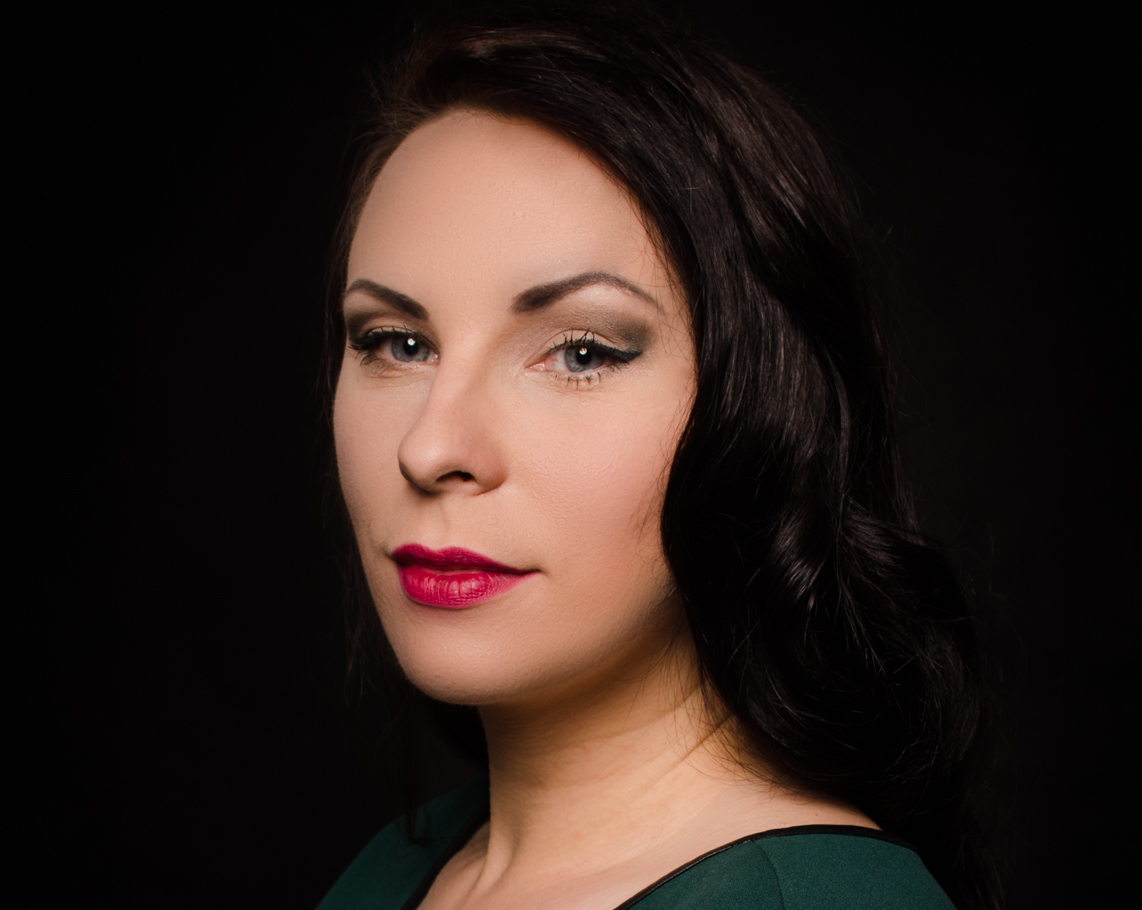 Er lyrisk-dramatisk sopran fra Ukraina. Hun har sin utdannelse fra Musikkakademiet i Lviv, Ukraina og Musikkakademiet i Krakow, Polen. Hun er for tiden student ved Norges Musikkhøgskole og vil avslutte sin masterutdannelse her i 2019. Olena har vunnet en rekke priser i nasjonale og internasjonale konkurranser og mottatt flere prestisjefulle anerkjennelser, og oppdrag. Hun har sunget i en rekke konserter og oppsetninger rundt i Europa, hvor hun har markert seg spesielt med sine fremføringer av arier av Wagner, Verdi og Puccini. For tiden arbeider hun spesielt med innstudering av rollene Mimi og Tosca fra Puccinis operaer La Boheme og Tosca.
Engelsk
Ukrainian lyric-dramatic soprano with a dark full timbre with prerequisite to evolve in highly dramatic soprano. Her strong voice is capable of cutting through the tick orchestral sound and suitable for a wide range of roles.
Olena is a graduate student of Lviv Music Academy as well as Music Academy in Krakow. She is currently a Master degree student at Norwegian Academy of Music. She had a priviledge of honing her singing and interpretation skills with such renowned professors as Mirella Freni, Doris Yarick-Cross, Ryszard Karczykowski , Daniel Kotliński.
In 2014 she was the winner (3rd place ) of the International Vocal Competition of Jan Kiepura at Krynica-Zdrój, Poland; The same year she got a distinction Diploma of the 6th Iwona Borowicka Operetta and Musical Music Performance Competition, Krakow, Poland; At the end of the same year she participated at the Open Day of Kraków Opera and  sung the part of Tosca (1st act) in Puccini's self-titled opera.
Worth attention is her participation at Annual Concert of Polish Music Accademies as delegated representative from Academy of Music in Krakow which took place in Witold Lutosławski Concert Studio of Polish Radio, Warsaw, Poland.
In 2010 for her activity and membership in Richard Wagner-Verband she got a student scholarship which resulted in possibility to be present at Wagner Festspiel in Bayreuth, Germany.
In 2009 Olena was Internet contest winner and performer at a gala concert 5th Classic Night – Nuit Blanche, organized by Verein Opéra under the guidence of Francisco Araiza, Zürich, Switzerland.
Olena took part in numerous concerts throughout Europe singing Wagner Verdi and Puccini arias. Most recent and remarkable are Gamle Logen soloist concert , Oslo Norway and  Italian Opera Night with Shakespeare's Dramas, Verdi's Operas whithin Darmstädter Residenzfestspiele Festival , Darmstadt, Germany.
Currently she is concentrated on parts of Mimi and Tosca of Puccini's operas La Bohème and Tosca.