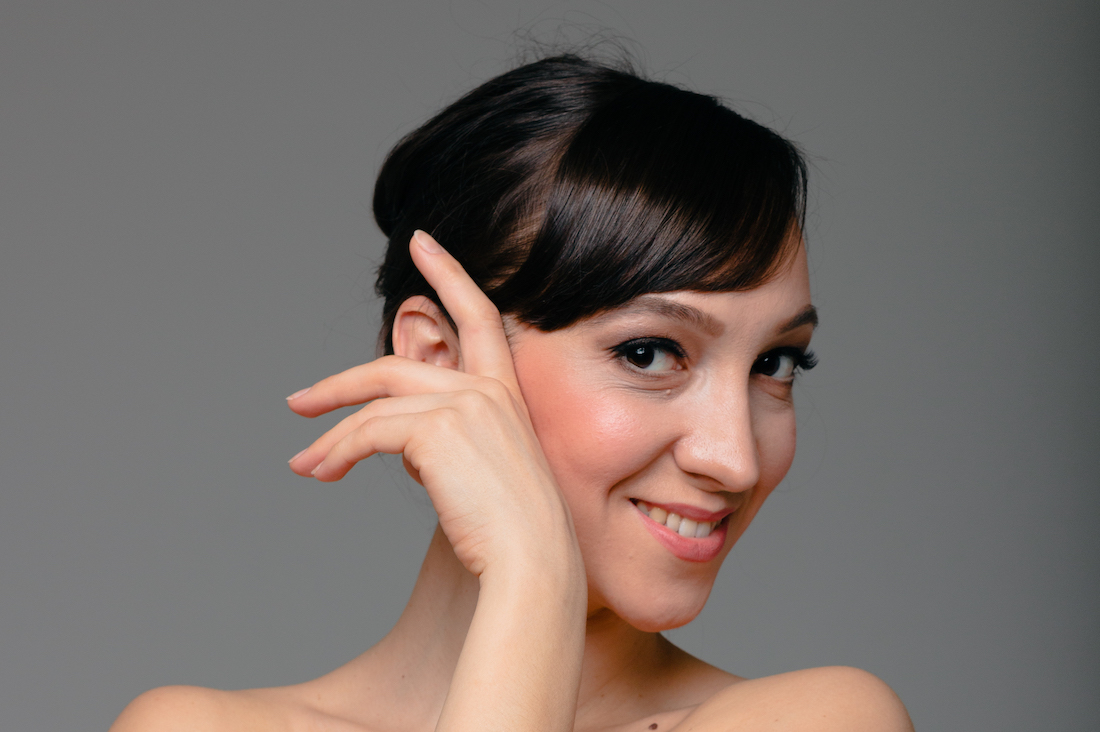 Anna Nedorezova was born in St. Petersburg, graduated from the N.A. Rimsky-Korsakov with honors (class of E. Gorokhovskaya).
Since 2012 she has been a soloist of the Zazerkalye Theatre. As part of the theater troupe, she performed on the stages of the Bolshoi and Kazan theaters. In the Zazerkalye Theater she sings in operas: The Tales of Hoffmann (Niklaus), The Snow Maiden (Lel), Gianni Schicchi (Dzitta), Madama Butterfly (Suzuki), The Magic Flute (3rd Lady), Eugene Onegin (Olga), Iolanthe (Marta), The Tsar's Bride (Dunyasha), The Wedding of Figaro (Cerbuino), Carmen (Carmen), The Queen of Spades (Polina). For the role of Olga, she was nominated for the Golden Mask Award, for the role of Cherubino for the Golden Soffit.
In 2017 she was invited to the Astrakhan Opera House, where she made her debut in the title role of Lyubasha and was warmly received by the public and the press. Since 2018 she has been a guest soloist of the National Theater of Moravia-Silesia (Czech Republic), where she made her debut in a joint production with the Bratislava Theater as the Princess in the opera Sister Angelika and Cesky in the opera Gianni Schicchi. Together with the theater she took part in the annual music festival «Litomysl Smetanova».
Anna's talent and voice were appreciated by Mihai Constantinescu and, together with Maestro Lothar Zagroszek, invited George Enescu to participate in the festival for a concert production of Schonberg's opera Moses and Aaron as part of the Great Orchestras of the World cycle, where she performed at the same stage as the great stars of modern classical music .
Also in 2019, Anna was invited to participate in a gala concert dedicated to the 842nd birthday of the city of Moscow and the 80th anniversary of VDNH, where part of the original opening program of the Exhibition after a large-scale reconstruction in 1954 was performed. Anna leads an active concert activity.
Anna regularly studies with leading vocal teachers and coaches, including concertmaster and coach of world opera stars Maestro Giulio Zappa, one of the world's leading specialists in Russian repertoire Irina Soboleva and Italian opera diva Stefania Bonfadelli. Also among those with whom Anna Nedorezova studied A. Milicheva, S. Marciali, N. Nikoli, E. Lamoris, N. Lee and many others.
Anna is a laureate of international competitions, including the winner of the third prize and the prize of the Dvorak Friends Club at the 54th International Antonin Dvorak Competition in Karlovy Vary. She was also awarded a diploma for the best performance of a Russian aria at the Competition in Austria, where Teresa Berganza was the chairman of the jury.