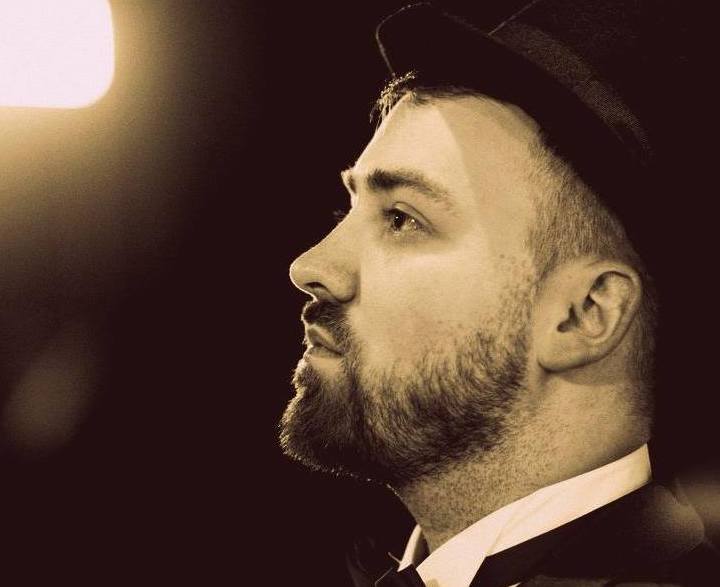 Michał Dziedzic – born in 1992 in Brzesko (Poland). He began studying classical singing at the age of 14 in the solo singing class of Dr. Monika Kucińska at the State Music School Complex in Bochnia. At the age of 16 he became a student of the State Secondary Music School of  Władysław Żeleński in Kraków in the solo singing class of dr hab. Maciej Gallas. In 2011, he started full-time studies at the Academy of Music in Katowice in the field of «Vocalism» in the solo singing class of Fr. dr hab. Paweł Sobierajski (bachelor's degree). From 2020 he is a student of the University of Ostrava (Czech Republic) in the solo singing class of doc. Alexandr Vovk (master's degree).
He took part in vocal workshops, incl. conducted by Bogdan Makal, Karina Skrzeszewska, Ewa Biegas, and Kaludi Kaludow. He has participated in many master classes, conducted, among others, by Stefania Toczyska, Andrzej Dobber, Bruna Baglioni and Izabela Kłosińska. He was a finalist of many vocal competitions in the field of classical and popular music. His achievements include: 2nd place in the national competition of Marian songs «Ad Gloriam Deiparae» in Bochnia, 1st place in the Monika Swarowska- Walawska International Vocal Competition in Krzeszowice and Specjal alignment im. Jan Kusiewicz in the International Vocal Competition «Bella Voce» in Busko-Zdrój.
In the years 2014-2015 he was an actor-soloist at the Provincial Theater, and then at the Polish Theater of History, creating the main characters in such performances as: Santo Subito, Make me a tree or Katyń. In 2018, he began working with the Arte Creatura musical theater, creating characters in operettas and operas such as: Samuel in the operetta Pirates z Penzance by A. Sullivan, Le Dancaïre in the opera Carmen by G. Bizet, Boni Kancsianu in the operetta The Csárdás Princess I Kálmán, Viscount Cascada, Count Daniłło in the operetta The Merry Widow by F. Lehar and Pappacoda in the operetta Night in Venice by J. Strauss. He conducts concert activity in Poland and the Czech Republic. He has performed at the Silesian, Krakow and Świętokrzyska Philharmonic Orchestra and at the Silesian Theater.